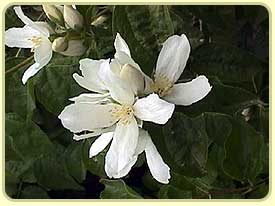 Mountain Health Care, Inc. is a 16,677 square foot multi-specialty medical facility located in the center of the Silver Valley in Kellogg, Idaho. The two story building was completed in 1995.
Kellogg is located approximately 70 miles east of Spokane, Washington (which has a major airport) and 35 miles east of Coeur d'Alene, Idaho. Kellogg has easy access on and off Interstate 90. Kellogg is home to the world's longest gondola located at Silver Mountain.
The Silver Valley is proud to possess great areas for summer and winter sports. Lookout Pass Ski Area is located approximately 22 miles from Kellogg on the Idaho/Montana border just 200 yards off Interstate 90. Lookout Pass has great downhil skiing, cross-country skiing and snowboarding from beginners to expert. The Lookout Pass Free Ski School has taught youngsters to ski and snowboard for the past fifty years. In summer you can mountain bike and hike the Route of the Hiawatha Mountain Biking Trail. Round trip shuttles can take you to the trail and you ride through train tunnels, sky high trestles and it's all downhill. Open now is the mile long Taft Tunnel which is part of the Hiawatha Trail.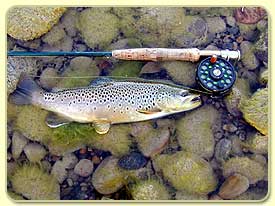 Silver Mountain Recreation, in Kellogg, is the home of the world's longest gondola. You can ride the gondola to the top of Silver Mountain to ski, snowboard, or just enjoy the stunning panoramic views. Also, during summer season you can ride the gondola to the top of the mountain and enjoy the stars, moon and the summer concert series at the Silver Mountain Amphitheater.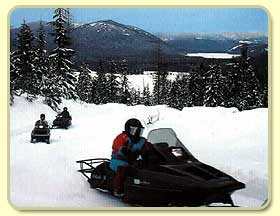 Within the next year, the Rails to Trails Recreational Biking and Hiking Trail should be completed. The Rails to Trails project starts in Mullan, located 6 miles west of the Idaho/Montana border, and continues through the Silver Valley to Plummer, Idaho.
The route of the Hiawatha, located just east of the Idaho/Montana border, is another great recreational area. It has been called one of the most breathtaking scenic stretches of railroad in the country. It has been converted to a trail for mountain bikes and hikers. The Hiawatha Bike Trail is on U. S. National Forest land administered by the St. Joe Ranger District of the Idaho Panhandle National Forest. It is operated by Lookout Pass Ski Area under a special use permit of the U. S. Forest Service. Winding through 10 tunnels and 9 high trestles, this 46-mile route crosses the rugged Bitterroot Mountains between Idaho and Montana. The Route of the Hiawatha is best known for the long, dark St. Paul Pass, or "Taft" Tunnel, which burrows for 1.66 miles under the state line.

Historic Wallace, the Shoshone County seat, is six miles east of Kellogg, and is a great place to just wander around and look at historic buildings and shop. There are several museums, the Sixth Street Melodrama, and the Sierra Silver Mine Tour which gives you the opportunity to experience underground mining.